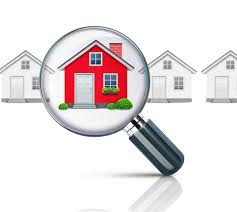 Know of an available home that fits the criteria below?  We've seen everything on the market and my buyers haven't quite found exactly what they are looking for.  Here's a brief description of what we need:
Roswell, Alpharetta, Sandy Springs, Dunwoody or East Cobb area
Townhouse or Condo (prefer townhouse)
Minimum 2 BDR/2 BA, 3 bedrooms is even better
Covered parking would be nice to have but not necessary
Up to $200,000
If you or someone you know has a match for these clients please contact me ASAP! It will help you get to your next spot faster & you'll save time, money & energy because you won't have to get the house in showing condition. If this is a match for you I can help you find your new home too! Can't wait to see what's out there? Just follow this link to find your dream home:
http://www.debbybraun.com/search_atlanta_mls_listings.asp
All the best,
Debby
---
Atlanta Sales Prices-
 An ALL TIME HIGH!
To follow up on last week's email, another sign the Atlanta Market is doing fine is that sales prices are at an ALL TIME HIGH! That's great news if you're thinking about selling! And if you're considering a purchase; the sooner the better!
Wondering how you can take advantage of the opportunities presented by this market? Contact me TODAY to learn more. Can't wait to find out how sales are doing in your neighborhood? Just follow this link: http://www.debbybraun.com/search_atlanta_mls_listings.asp
All the best,
Debby
---
Over the past week many people have expressed concern over what's happening in California; to the point that they are becoming Chicken Little & think the market is falling. The Atlanta Market is doing fine! That point is very clear when comparing today's market with the market 9 years ago, just after the crash. Clearly the number of homes sold & sales prices have gone up since 2009. Homes are selling much faster too. The most important # in the above chart is % of Distressed Properties (Short Sales & Foreclosures).  We've gone from 40% (almost half) of home sales being distressed properties to less than 1.5%. Enough said, the numbers speak for themselves.
Of course, I'm always happy to answer questions as well as share specific info about your neighborhood. All you have to do is ask. Can't wait? Follow this link: http://www.debbybraun.com/search_atlanta_mls_listings.asp
All the best,
Debby
---